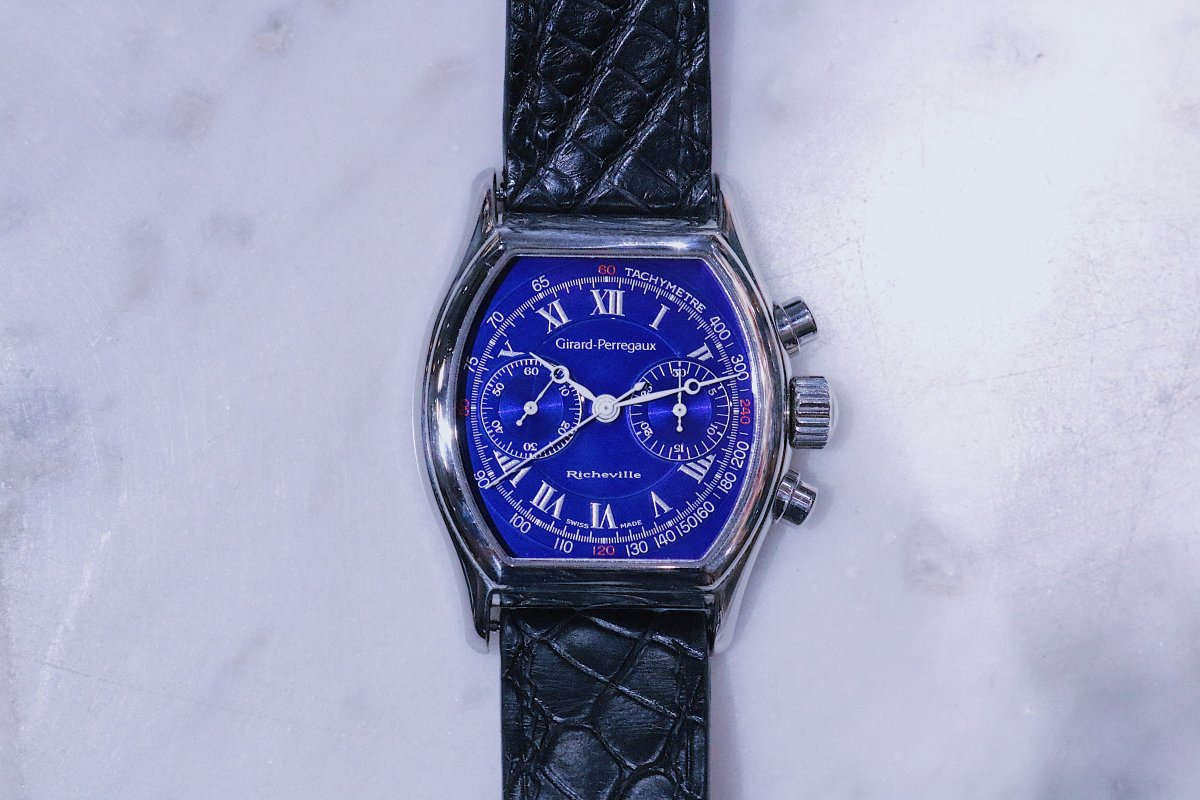 In terms of watch complications, I think chronographs sit somewhere between the simple day-date and the more complex annual calendar. Chronograph is definitely a complex movement because instead of just 1 dial with hour, minute, and second hand, there are sub-dials that play the function as a timer. Because of how complicated they are, chronographs tend to be larger and thicker than your normal watches. If you have a small wrist like mine (around 15cm), finding one that fits you well is actually not an easy task because most well-known chronographs are 41mm or larger. This Girard-Perregaux Richeville Chronograph here is, I think, one of the best-looking chronograph at this size (38mm x 45mm). But first, let's take a look at Girard-Perregaux as a brand.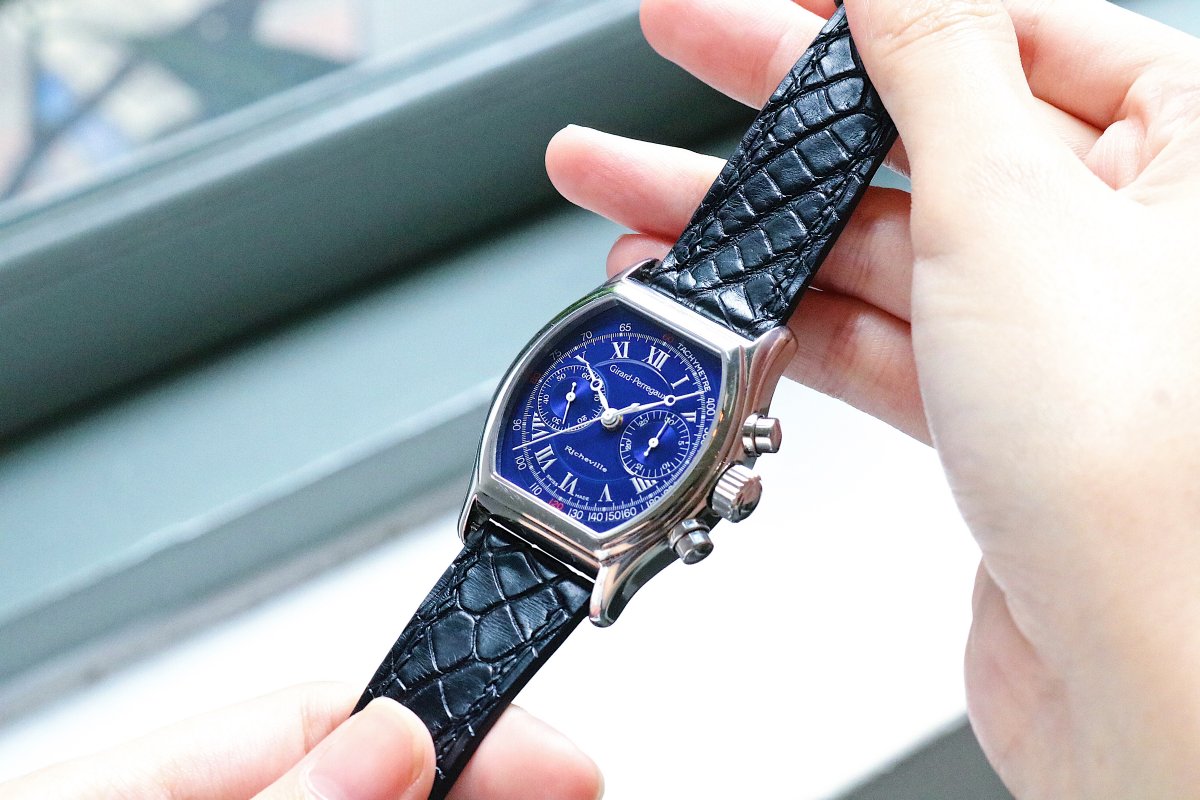 Girard-Perregaux is just another brand that is extremely under the radar. Founded in 1791, Girard-Perregaux is much older than the other well-known brand such as Patek Philippe (1839), Audemars Piguet (1875), and only a few years younger than the oldest Swiss watch manufacturer Blancpain (1735). Like most watch manufacturers, after a series of moves after the quartz crisis to ensure the business survives similar to Cartier's strategy that resulted in the Must de Cartier line (you can find the article about Must de Cartier here), Girard-Perregaux is now part of Kering Group, which owns a number of high-end brands such as YSL, Gucci, etc. Girard-Perregaux to me is an extremely fine brand because it truly does mostly in-house from movements, polishing, to final encasement, which means total control over the quality, something that even the bigger brands might have a hard time to accomplish.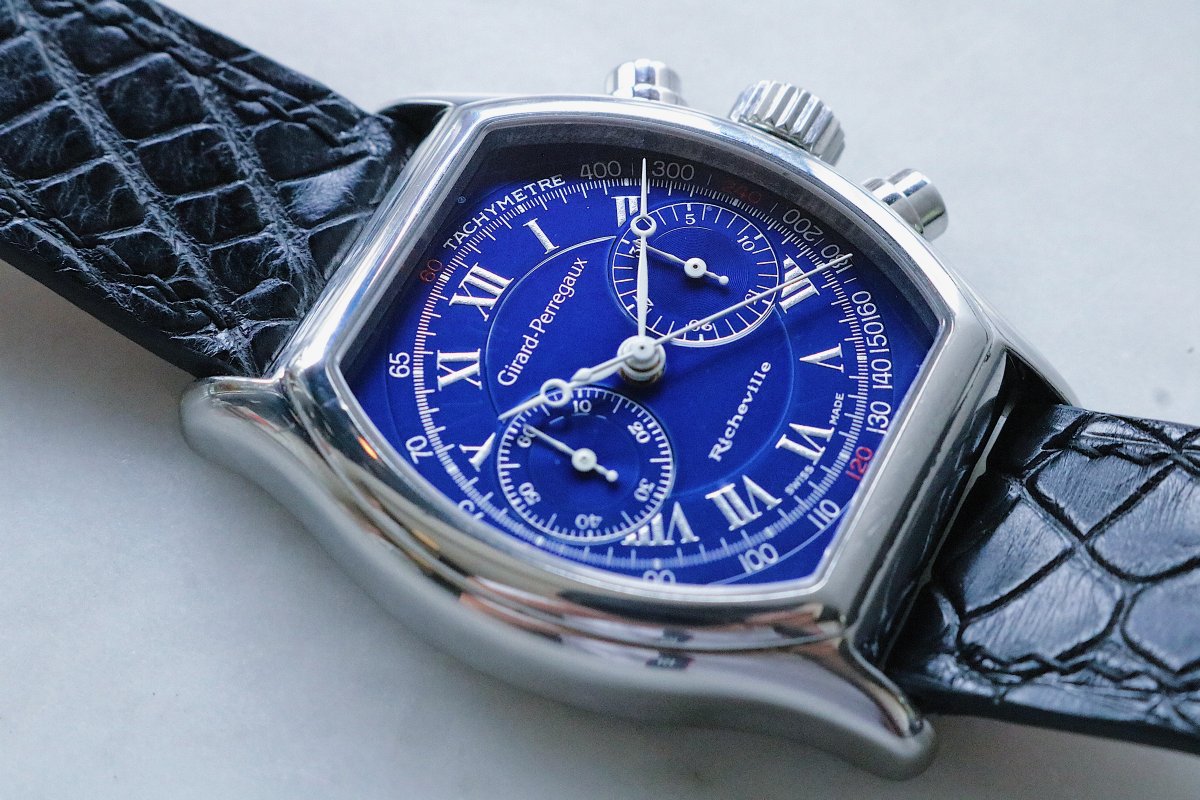 Now on to this Richeville. The very first thing that strikes you is the blue dial. It's bright, but I think it is an excellent choice to make the dial legible. The contrast between the lacquered blue and the somewhat matted numerals makes the dial extremely vibrant. I do like the very subtle guilloche within the sub-dials itself. There is another variant of this Richeville that comes on a white dial that With the Tonneau case shape, I think white dial looks just as nice, but less sporty compared to the blue dial version.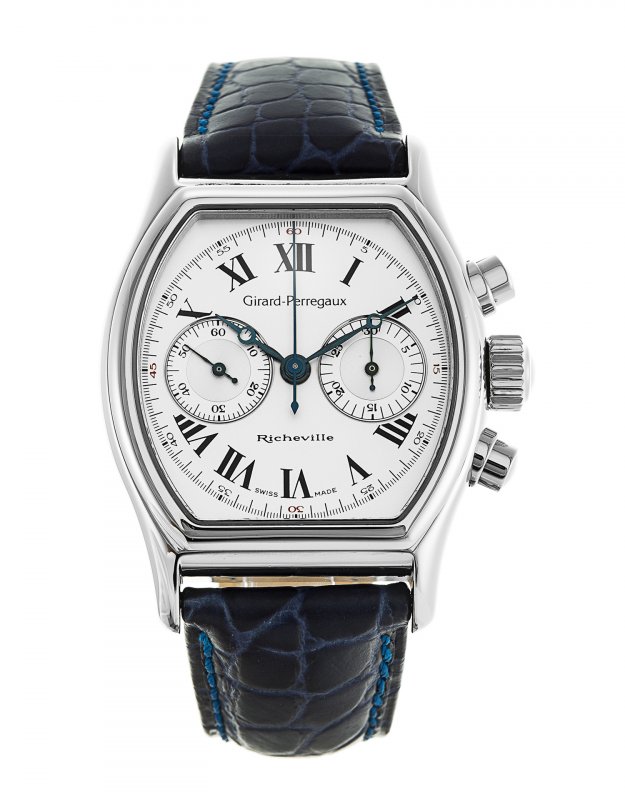 I've got to say, I love looking at manual winding chronograph movements because of how complex it looks, and the Lemania based movement in this Richeville is one of them. Though not in-house, Lemania was an extremely reliable movement manufacturer having made movements for the famous Moonwatch that Buzz Aldrin worn on the Moon, and various Patek models. However, not all watch manufacturers survived the Quartz crisis. After a series of restructuring, Lemania was eventually acquired by Breguet.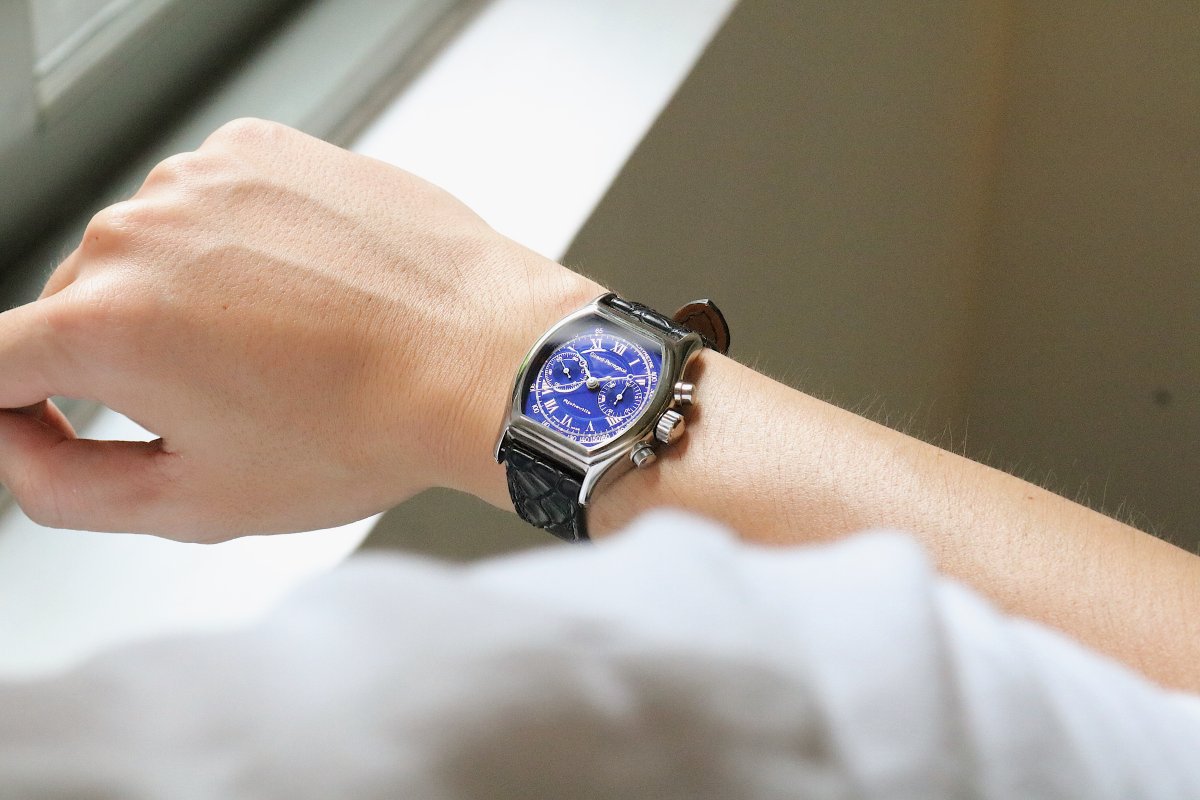 The world of chronograph watches is definitely not an easy world to live in when you have giants such as the Omega Moonwatch, Rolex Daytona, Zenith El Primero, IWC Big Pilot, and so on. All these giants have, in my opinion, perfected their chronographs in their own ways. For any other manufacturers, I think it is extremely easy to make the chronograph big and bulky because of the various dials required for the chronograph function. This Girard-Perregaux Richeville flies completely under the radar because of marketing spent compared to the other giants. Nevertheless, I think the Richeville packs just as much punch as any other chronographs out there.
Written by Daniel Q.
This piece belongs to Vintage 4 life. For more exceptional watches, click here.